Star 241S Low Profile Strobe Light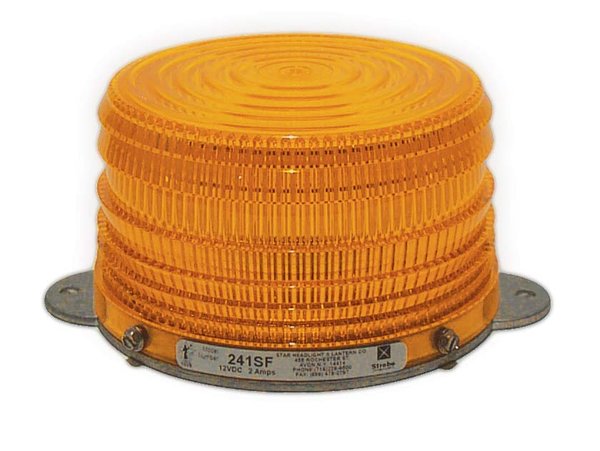 Star 241S Low Profile Strobe Light
* Compact yet powerful. Self contained Power supply.
* Only 3 1/4 inches high!!!
* Universal/Permanent/ 1/2" Pipe/ Flange or Magnetic Mounts.
* High intensity.
* Available with or without flange.
* Voltages 12-24V DC, or 110/120VAC Single Flash.
* Single/Double/Quad Flash, select flash rate with jumper, 12V-24VDC only.
* Specify Lens Color: Amber, Red, Blue, Clear, Green, Magenta.